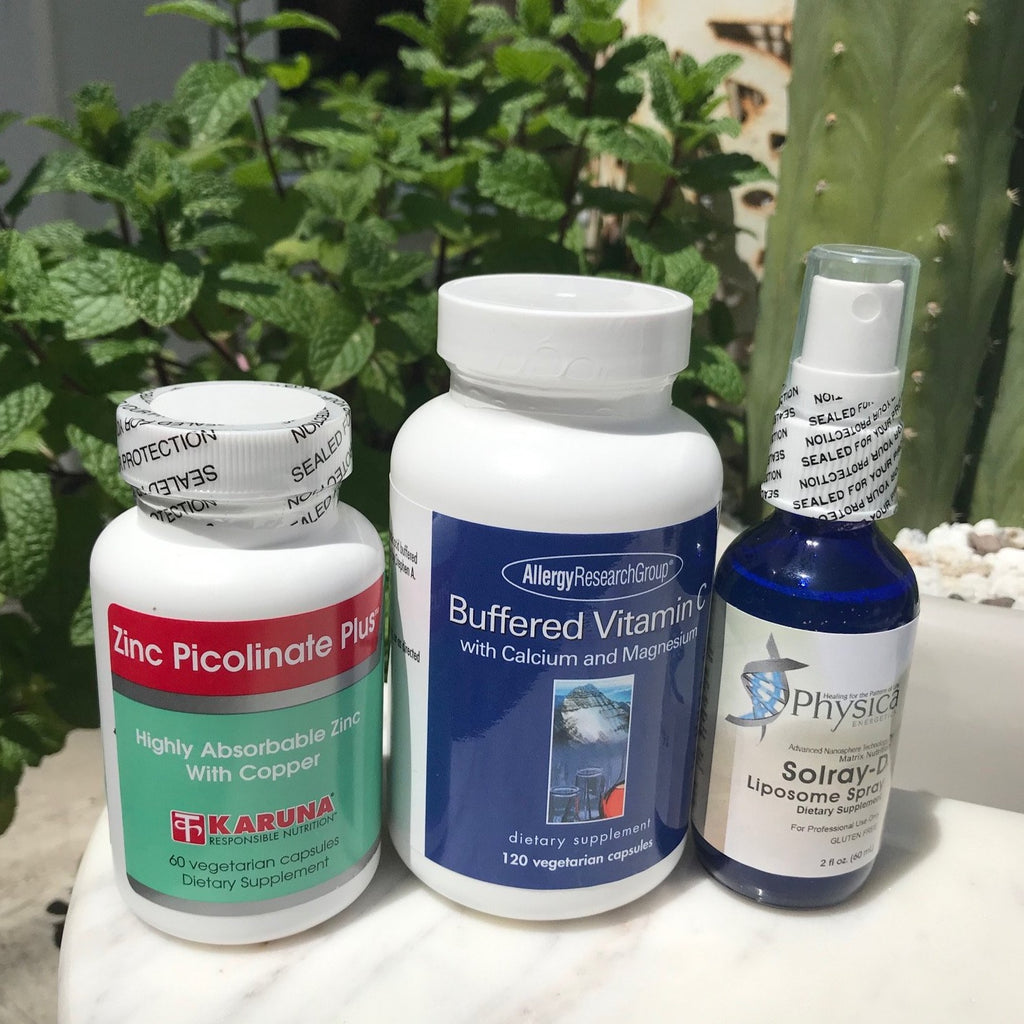 Basic Immune Bundle
$50.00
The trifecta of Vitamin C, Vitamin D and Zinc are known to regulate and create a healthy immune response and help fight infections. 
In one study of over 212 people with CoVid19 infections, 96% of those with a mild infection had adequate Vitamin D levels vs only 4% in those with critical or severe cases.  So take your Vitamin D!
Each bundle comes with my CoVid 19 Immunity Handout. 
Due to shortages in all of these supplements, we are putting bundles together with the best high quality professional grade formulas that are available to us at the time, so specific brands may vary, but know you are getting the good stuff.  Feel free to send us a note and specify if you prefer liquid or caps. 
Each Immune Bundle includes high quality, bioavailable: