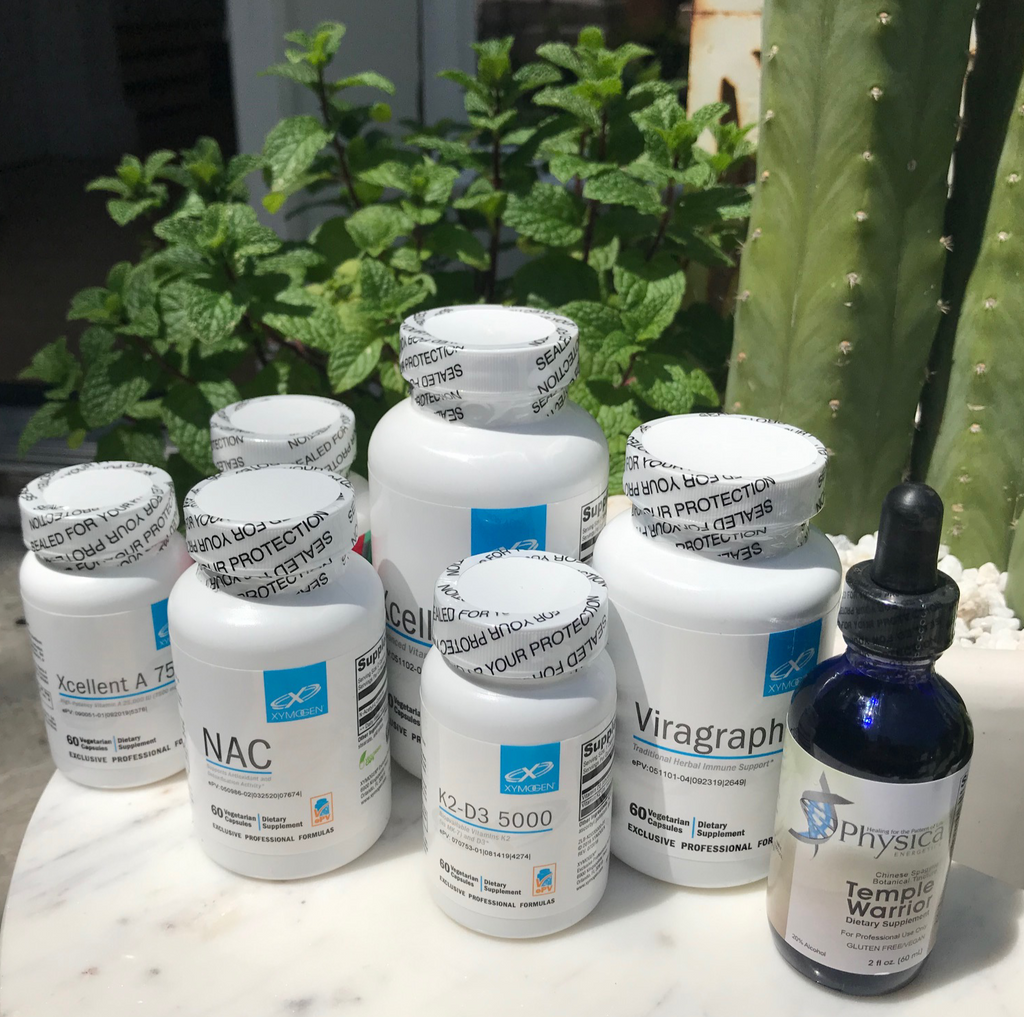 Therapeutic Immune Bundle
$150.00
This bundle provides not only great preventative support, but also two of the main herbal formulas I am using with viral respiratory infections. 
These herbs are well researched and are included in some of the Chinese formulas that were shown to be helpful in C-vid cases. 
If you are ill + positive for CoVid-19  I highly recommend doing a CoVid 19 virtual consult with me so we can get really specific based on your symptoms, but these remedies will be very helpful to have on hand. 
Due to shortages in all of these supplements, we are putting bundles together with the best high quality professional grade formulas that are available to us at the time, so specific brands may vary, but know you are getting the good stuff.  Feel free to send us a note and specify if you prefer liquid or caps. Each bundle comes with my CoVid 19 Immunity Handout. 

 Vitamin C
Vitamin D
Zinc
NAC 
Vitamin A
Virographis/ Andrographis Capsules
Temple Warrior Lung formula/Alternate lung formula