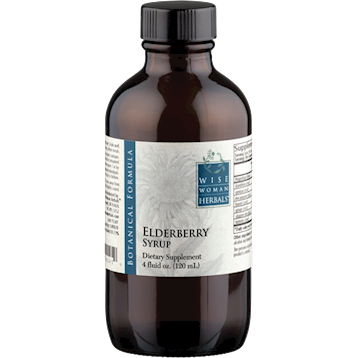 Elderberry Syrup By Wise Woman Herbal 4 oz
$36.00
Dietary Supplement
Blended from 3:1 solid extract. Plant material in this product is either organic, cultivated, wildcrafted or of best quality available. The presence of particulate matter in this product is normal. 
 Servings Per Container:192
Amount Per Serving
Proprietary Blend: 0.8 ml
Elder (Berry)
Other Ingredients: Vegetable glycerine. 
Suggested Use: Take 1/8 teaspoon, 1-3 times per day.
*These statements have not been evaluated by the Food and Drug Administration (FDA). These products are not meant to diagnose' treat or cure any disease or medical condition.