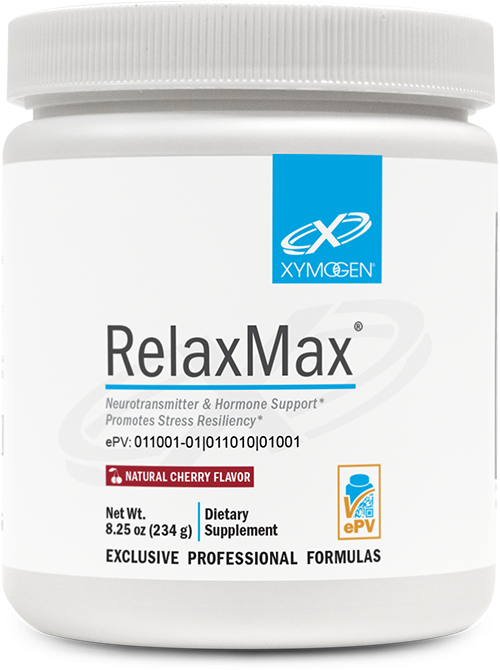 Relax Max
$53.00
RelaxMax from Xymogen is a natural relaxation support supplement in the form of a tasty cherry-flavored powdered drink mix. RelaxMax contains a helpful blend of natural ingredients that support regulating stress hormones and up-regulating the inhibitory neurotransmitter, GABA.
It support hormonal balance, and healthy glucose metabolism. RelaxMax aims to promote a calm, relaxed, well-balanced emotional and physiological state. 
It contains great ingredients such as:  Magnesium Powder with Myo-Inositol, GABA, L-Theanine 
I take this every night!