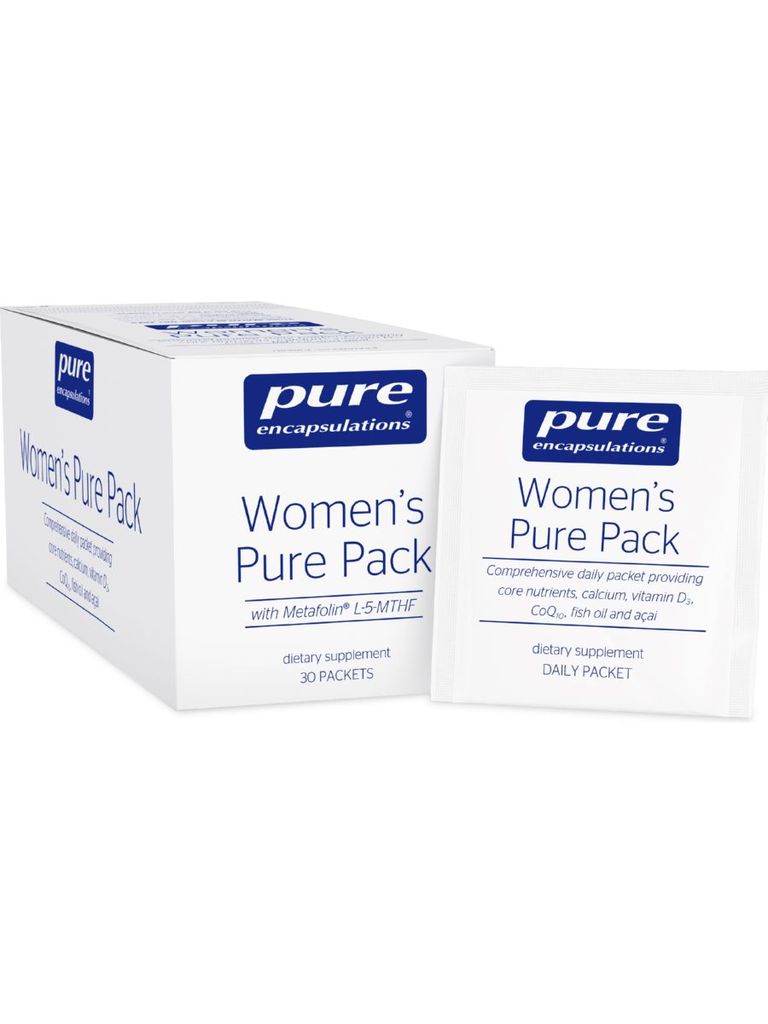 Women's Pure Pack
$44.80 $64.00
Multivitamin/mineral complex for women over 40
With Metafolin L-5-MTHF
Supports bone, cardiovascular, macular, breast and emotional health
Each serving delivers 50% of the daily recommended calcium intake
Hypoallergenic
Pure Encapsulations' Women's Pure Pack is an easy-to-use combination of supplements meant to support the female body. This product is scientifically designed to support women over the age of forty. Pure Pack contains omega-3 fatty acids, acai antioxidant support and a multivitamin/mineral complex with 1,000 IU of vitamin D-3, which are all designed for women.
Vitamin/Mineral Distinctions:
•3 caps of Women's Nutrients multivitamin/mineral complex combined with extra calcium and 1,000 i.u. vitamin D3
•Provides 50% daily calcium recommendation
Special Features:
•Omega-3 fatty acids, CoQ10, and a?ai antioxidant support
•Convenient once-daily packet
Packaging
30 packets
Suggested Use
Take 1 packet daily (9 capsules), with meals.